ECI Regional Planning District news release
September 16 2020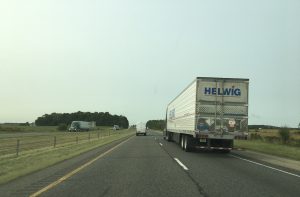 ECI Regional Planning District helps communities grow through funding, planning
No matter if it's the first steps toward a $30-million plan to widen an interstate highway through two counties, or less than $2,000 to paint markings at a town railroad crossing, growth and improvements and economic development don't just happen.
They require coordinated efforts like those the staff of the East Central Indiana Regional Planning District tackles every day.
Created to serve communities throughout East Central Indiana, the Regional Planning District is supported by municipal partners in Delaware, Blackford and Grant counties and the city of Portland in Jay County.
The ECIRPD works with its partners in government to improve the quality of life in the region, said Bill Walters, executive director of ECIRPD.
Please click the link below to read the full press release.