Delaware County,IN/Muncie, IN
BROWNFIELD REDEVELOPMENT ONE GRANT AT A TIME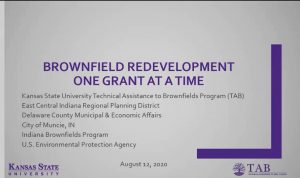 One of the principle services that ECIRPD offers is locating and obtaining funds to put towards the identification and assessment of suspected Brownfields.
What is a Brownfield?
Brownfields are real property, the reuse of which may be complicated by the presence of a hazardous substance, pollutant, or contaminant such as: petroleum products, asbestos, lead paint, mold, chemicals, controlled substances, hazardous materials, other environmental contaminants or mine-scarred land.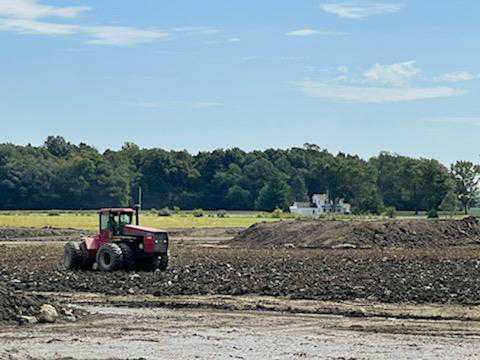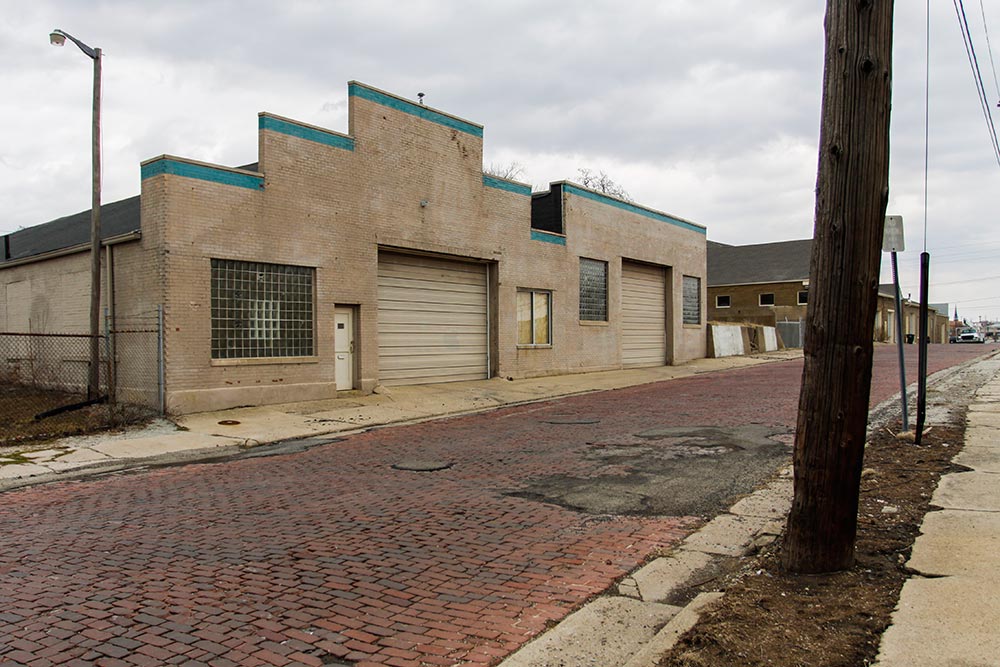 Examples of brownfields may include abandoned, idled or under-utilized property such as:
Manufacturing Facilities
Automotive Service Stations
Dry Cleaners
Machine shops
Electroplaters
Institutional Buildings
Furniture/Wood Processing Operations
Light and Heavy Industrial Operations
Junkyards/Salvage Operations
Chemical Operations
Landfills
Illegal Drug Labs
Apartment Buildings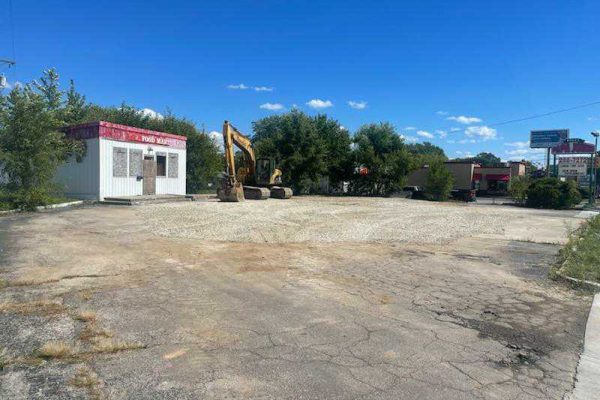 Benefits of Brownfields Revitalization
Many brownfields are in prime locations, but because of the fear of environmental contamination, the issue of liability and the cost of cleanup, businesses frequently turn away from these sites in favor of developing prime rural lands on the outskirts of communities. As a result, the attitude has prevailed that brownfields are "throw away" properties that are no longer usable. However, the reuse of brownfields is in fact an excellent method of promoting economic growth capable of producing a wide range of benefits for a community.
Great benefits of brownfield revitalization:
Assesses and cleans up environmentally contaminated locations
Increases the use of existing infrastructure and buildings
Reduces rural, suburban and urban sprawl
Protects the environment
Reduces commercial/industrial blight
Increases and reclaims property tax base
Increases job creation opportunities
Promotes entrepreneurship
Provides opportunities for public, private and governmental collaboration
Reduces exposure to hazardous materials, possible accidents and injuries
Supports cleaner air, water and environment
Reduces certain health risks and safety issues
Improves quality of life and place
Increases tax revenue and spreads out tax burden by putting properties back on tax rolls
Complements area beautification efforts
Provides a model of success to improve surrounding areas
Local governments should encourage the redevelopment of brownfields as part of their overall economic development strategies and long-term sustainability efforts. By encouraging the adaptive reuse of these sites, local governments can remove blight, increase sustainability through use of existing infrastructure, promote neighborhood revitalization, and enhance overall community health and welfare. This strategy will also increase tax bases and revenues, create jobs and improve the appearance of the entire community.
How ECIRPD Can Help
Community Outreach – Educating the community about brownfields and the opportunities and challenges of transforming sites and inviting local and regional collaborations of like-minded organizations.
Inventory and Prioritization – Collecting and researching information on existing brownfields throughout the area and prioritizing them based on project readiness, economic impact, condition of property, funding and other factors.
Site Assessments – Performing Phase I and Phase II environment site assessments on the highest priority brownfields to determine the existence, extent and type of any contamination.
Cleanup Planning – Creating Remedial Action Plans and/or Human Health and Ecological Risk Assessments, as necessary, to guide the cleanup and/or redevelopment process.
Source and Secure Funding – Locating state and federal grants and other funding opportunities to help finance assessments, remediation and transformation of brownfields sites.
Collaboration Development – Fostering partnerships and collaborative efforts with government entities, businesses, organizations, and other private/public collaborations with interests in brownfields.
EPA Brownfields Assessment Program
Before a property can be cleaned-up and redeveloped, it must undergo an environmental assessment that evaluates the type and level of contamination that is present so that the safest and most affective method of revitalization can be determined. The EPA Brownfields Assessment Program involves two phases of environmental assessments prior to redevelopment of the property.
Phase I Environmental Site Assessment
In Phase I, non-intrusive site visits are made to the property by an environmental engineer. With the permission of the owner, the engineer walks over the site and through the buildings, collecting relevant information about the site and its surroundings. Next, extensive information is collected about the site from a variety of sources, including current and past owners. Previous uses of the site as well as changes to disposition are also noted. Any possible contamination and types of hazards likely to be on the site, based on the site visit, site history and subsequent research are noted in preparation for the next step – Phase II.
Phase II Environmental Site Assessment
In Phase II, direct intrusion may be made upon the site with the agreement of the owner. For example, soil or building material samples may be collected and analyzed. Deep soil borings may be required and surrounding properties may need to be investigated. Owners must agree to the more intensive intrusion onto their properties for a Phase II assessment to begin.
In this phase, the type, extent and degree of contamination are determined. The environmental engineer prepares options for reuse that would be compatible with the extent and degree of the contaminants and hazards on site, and also proposes plans for clean-up that would minimize these hazards.
The goal isn't necessarily removing all contamination, but ensuring that, given a specific use, the clean-up manner in which the hazards are addressed will not pose any environmental or health problems. During Phase II, it is preferable to have potential reuse options reviewed and a developer identified.
Community outreach and involvement efforts should be coordinated with Phase I and Phase II assessments. Property owners, neighborhood associations, developers, financial institutions and community organizations are involved in these and subsequent phases.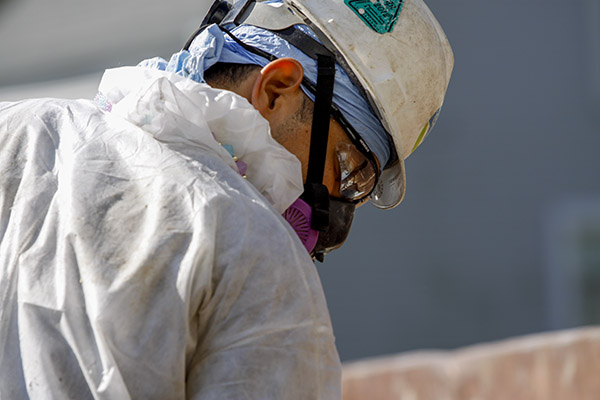 Clean-up at the Old Blackford Hospital in Hartford City, IN. Photo by Morgan Crouse
Following the assessment phases, the site enters the Clean-Up Phase which must be aligned to a reuse or redevelopment option. The EPA and other resources may able available, along with private/public sector investment, to assist in the effort – with specific opportunities being based on the proposed redevelopment use of the property.
Get Involved!
If you know of a property in your community that may qualify as a brownfield, please tell us about it using the form below. We understand you may not know the exact address of the property, but we would like for you to be as descriptive as possible so that we can locate and evaluate it.